Capitonné or smooth? Or both? Boiserie Marlene isn't a headboard, but a wall to be designed, piece by piece, to satisfy your every whim.
The panels are available with a smooth finish or dainty, elaborate capitonné. Different upholstery materials (fabrics and leathers) can be chosen.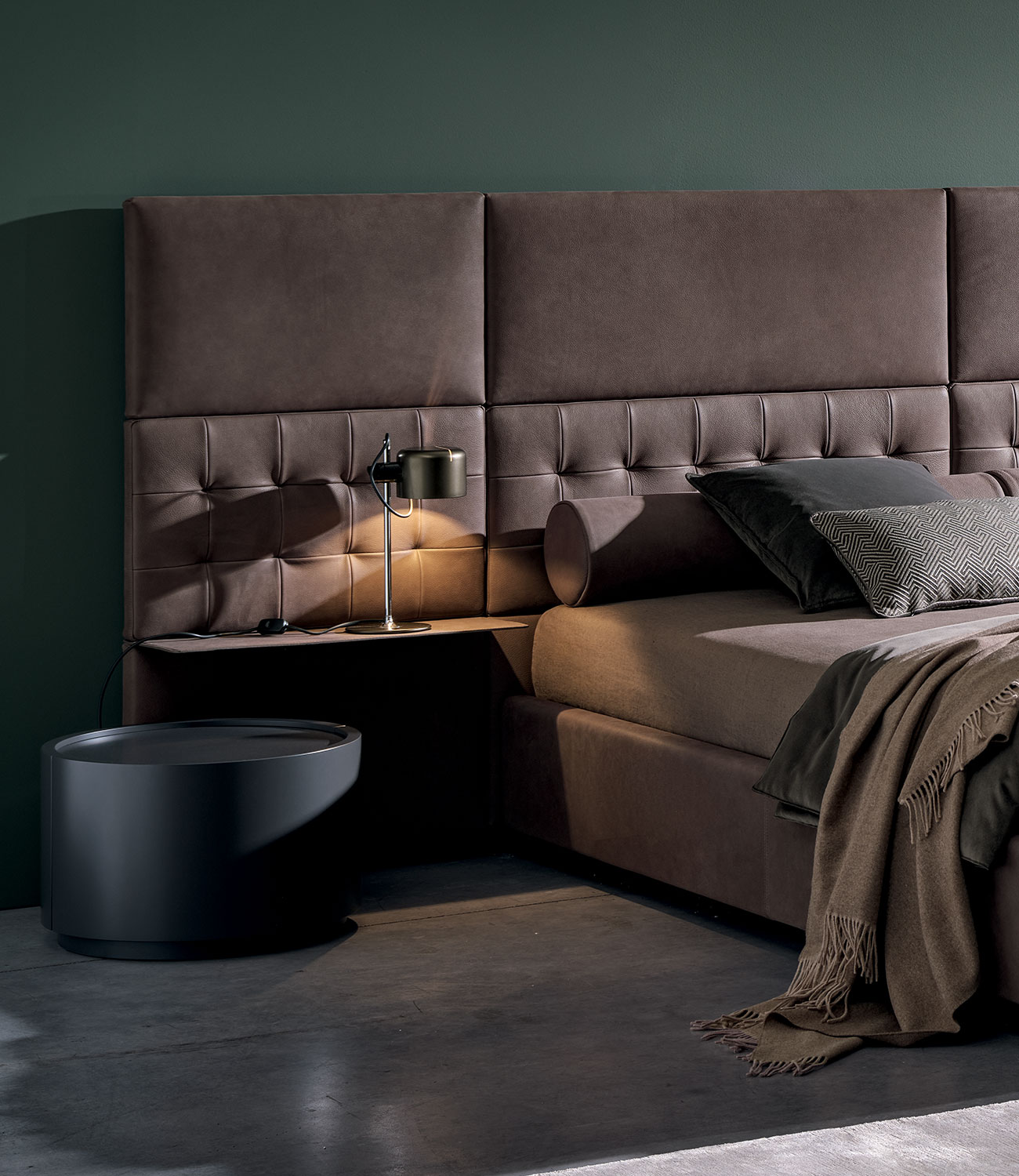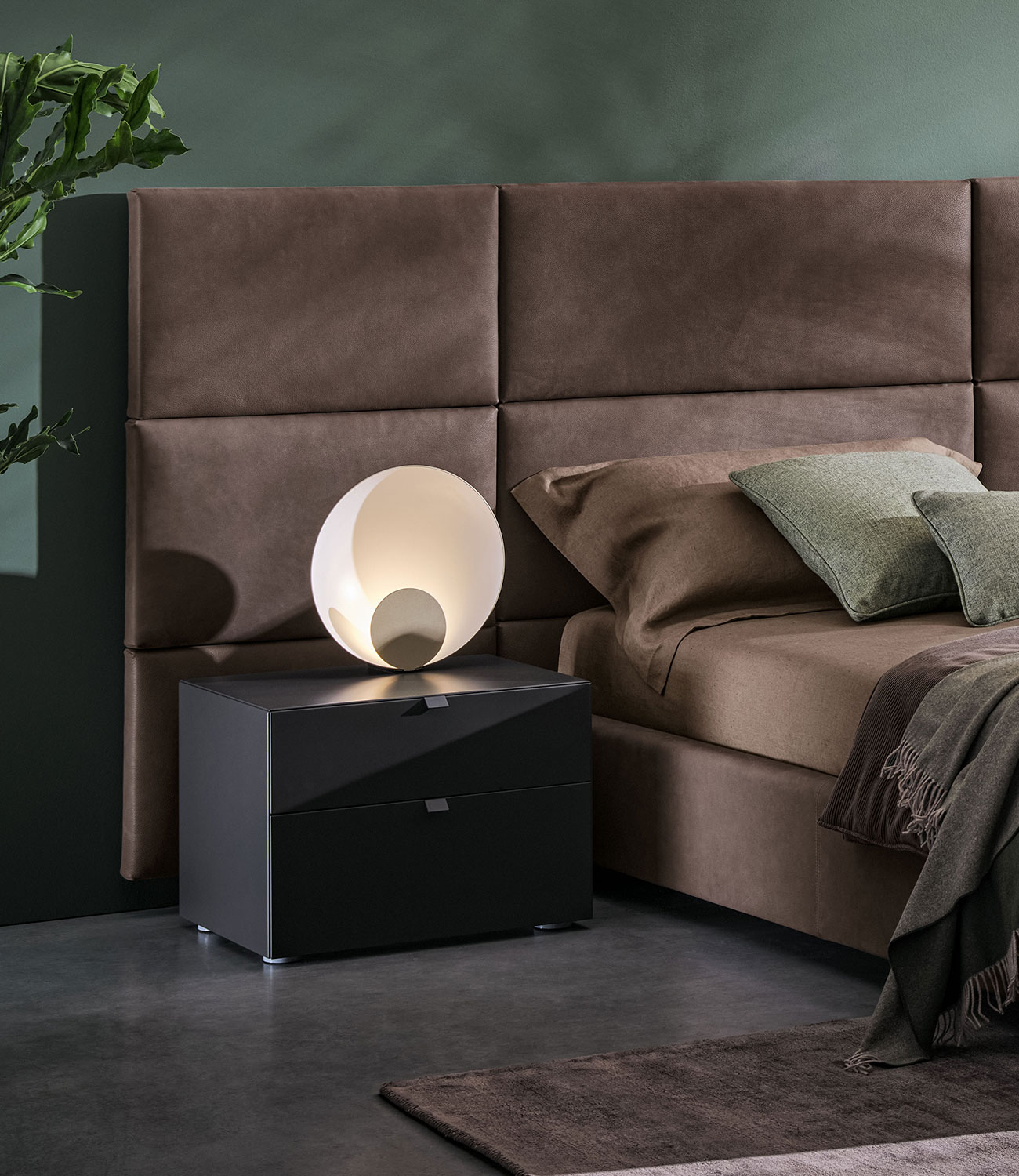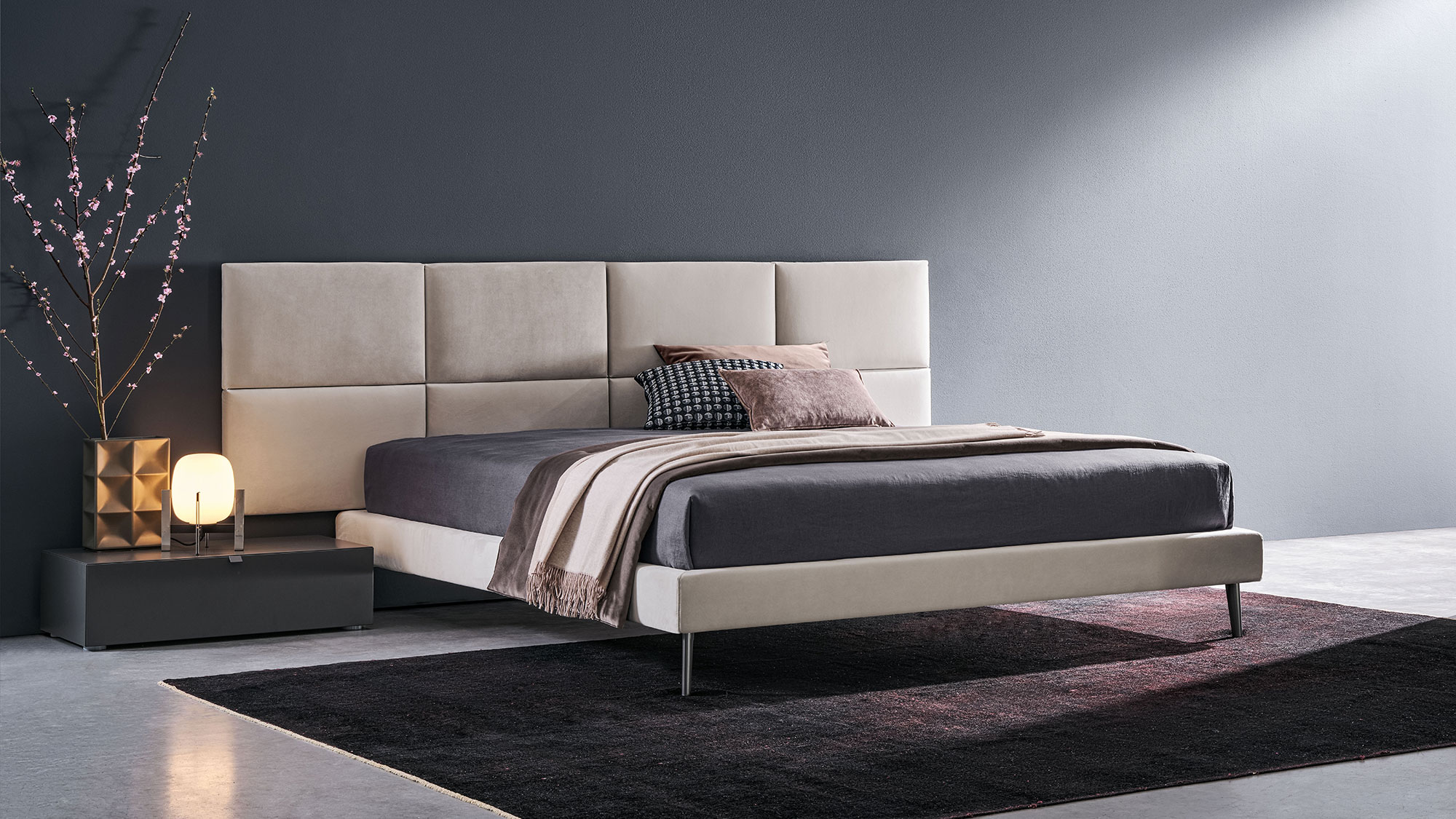 In its most essential incarnation, Boiserie Marlene is a modular panelled wall to be decked with lights and small accessories.
The modularity of the panels creates a soothing geometric rhythm. To be a large surface that lives independently of the bed, or a suspended headboard in fabric or leather.