Twils's expert craftsmanship is epitomised in the Carnaby bed: the headboard's sinuous contours and the chiselled curve of the wooden feet are a mark of Italian manufacturing tradition.
Carnaby can also be created in a softer, more classic version, with a high bedstead. Or in a more linear, contemporary version, with a bedstead that's a little more discreet.
Here Carnaby has a canneté trimmings finish that emphasizes the profile of the headboard. A highly customisable finish can be chosen from a very wide range of colours.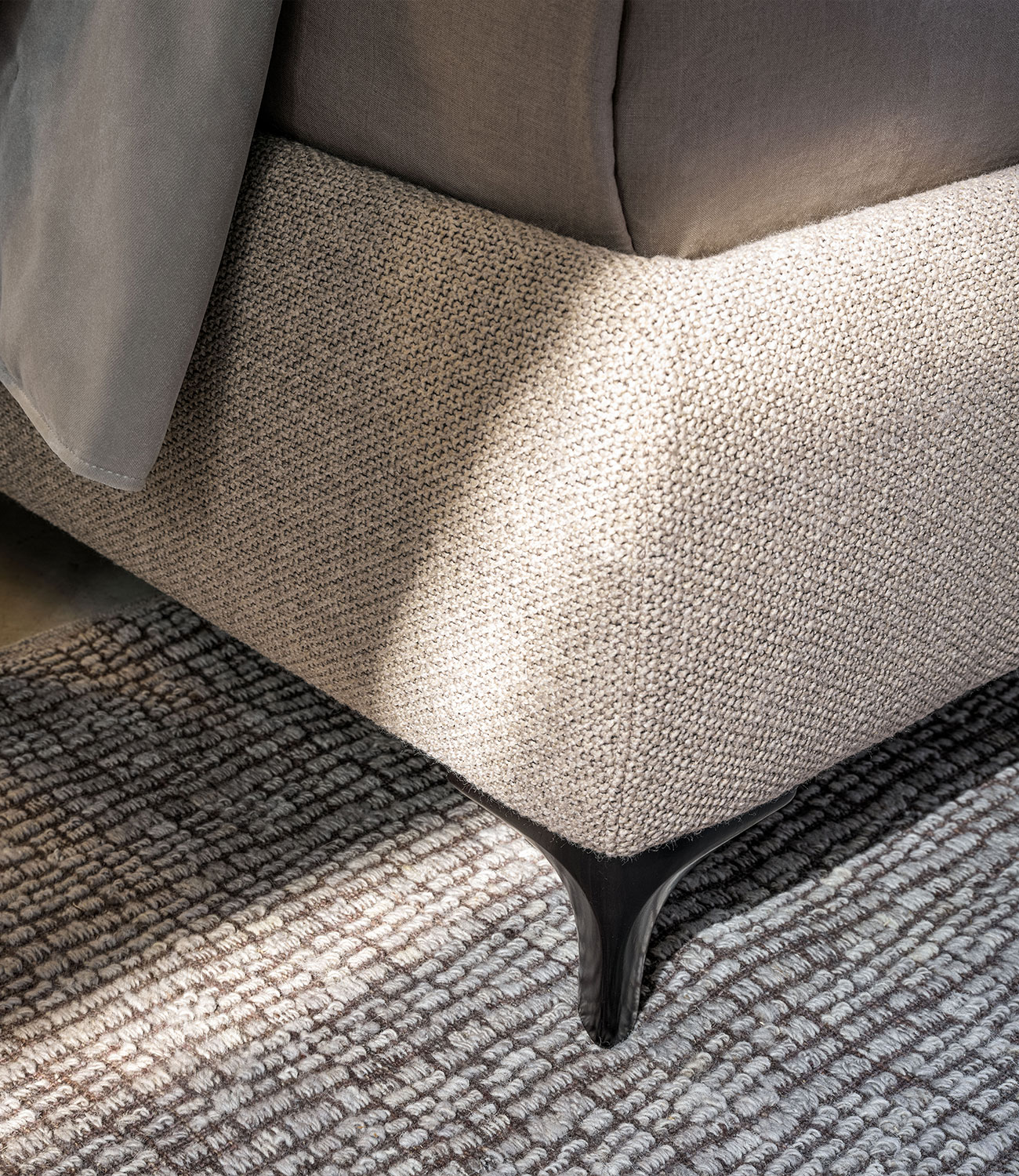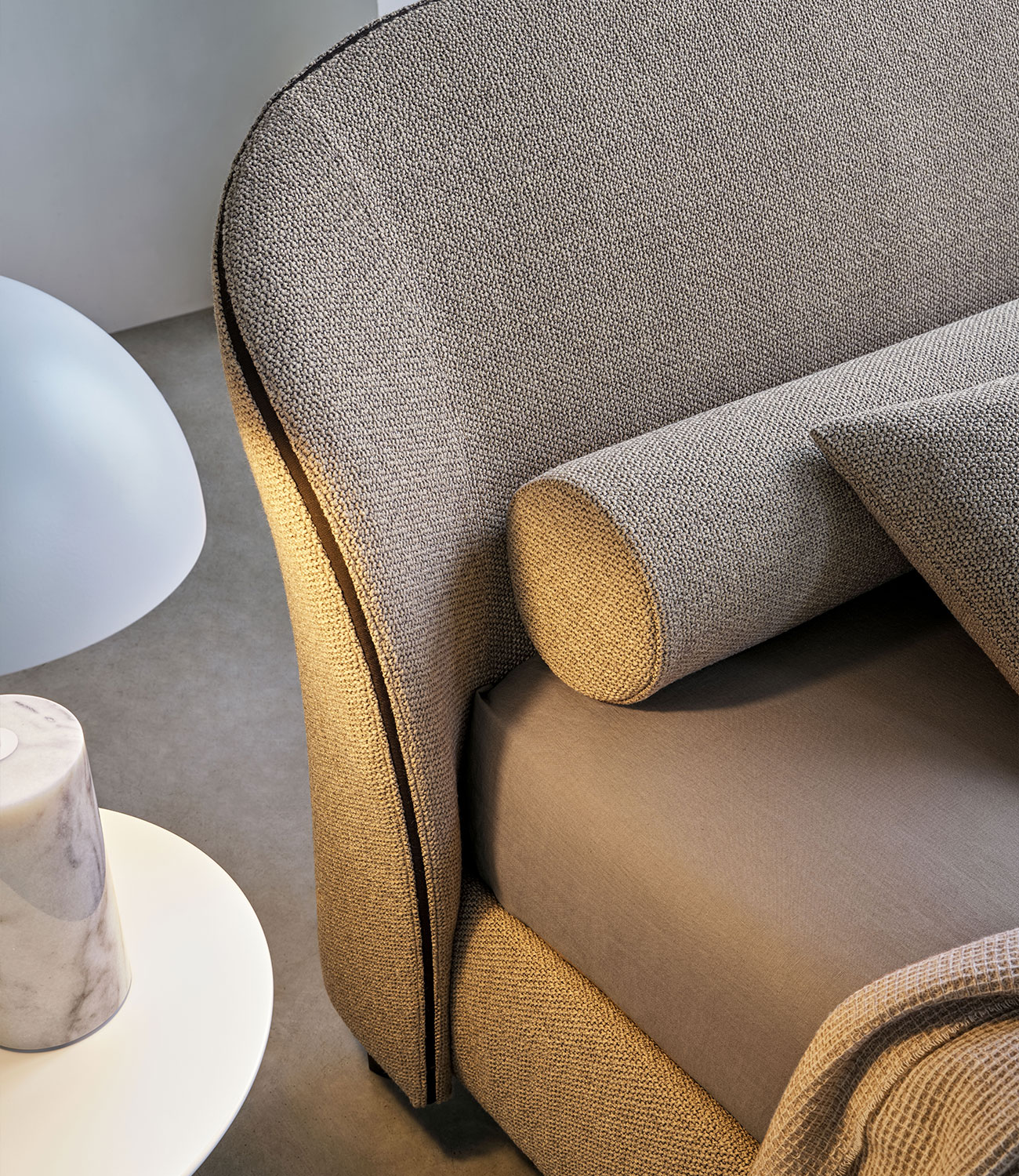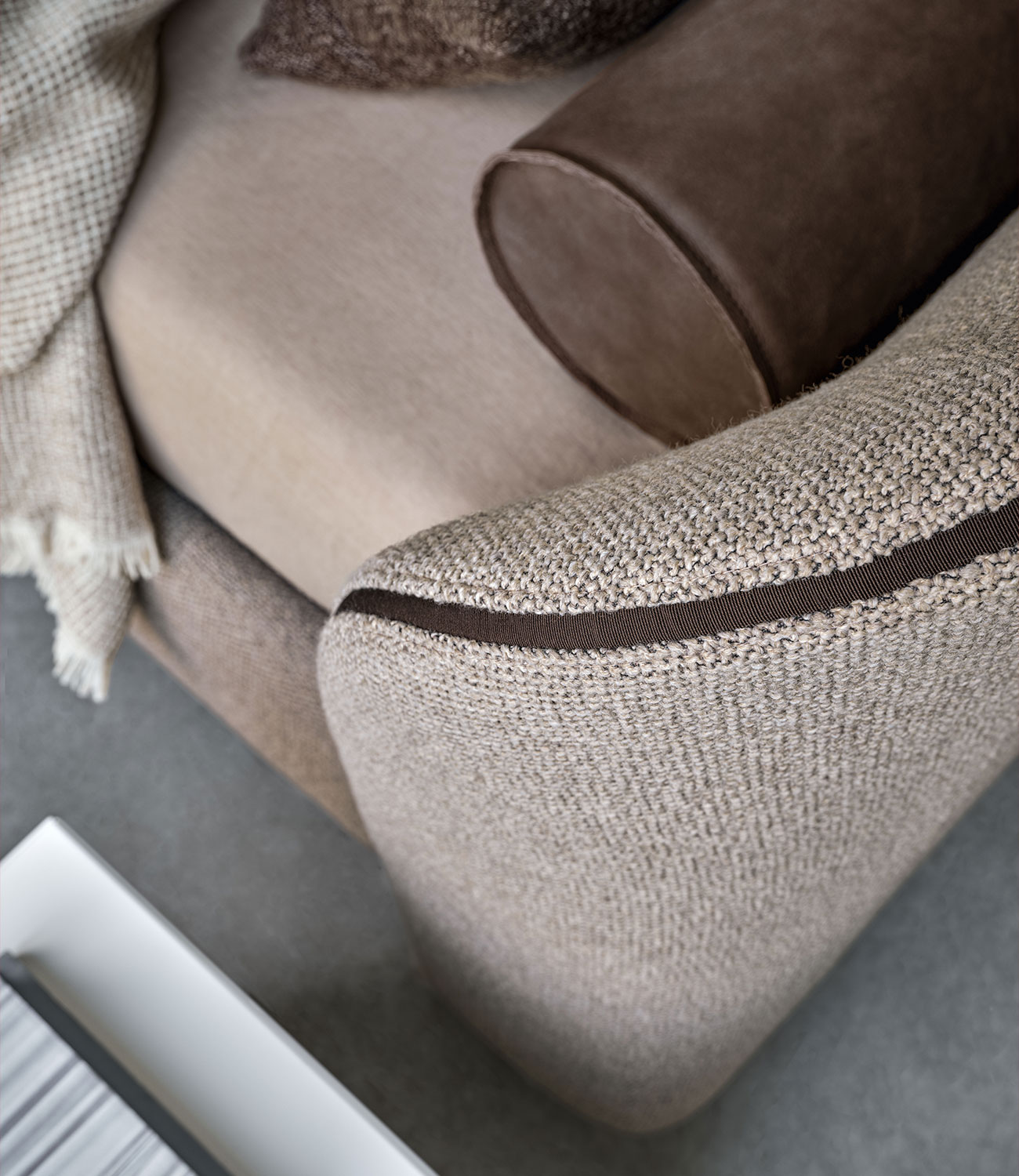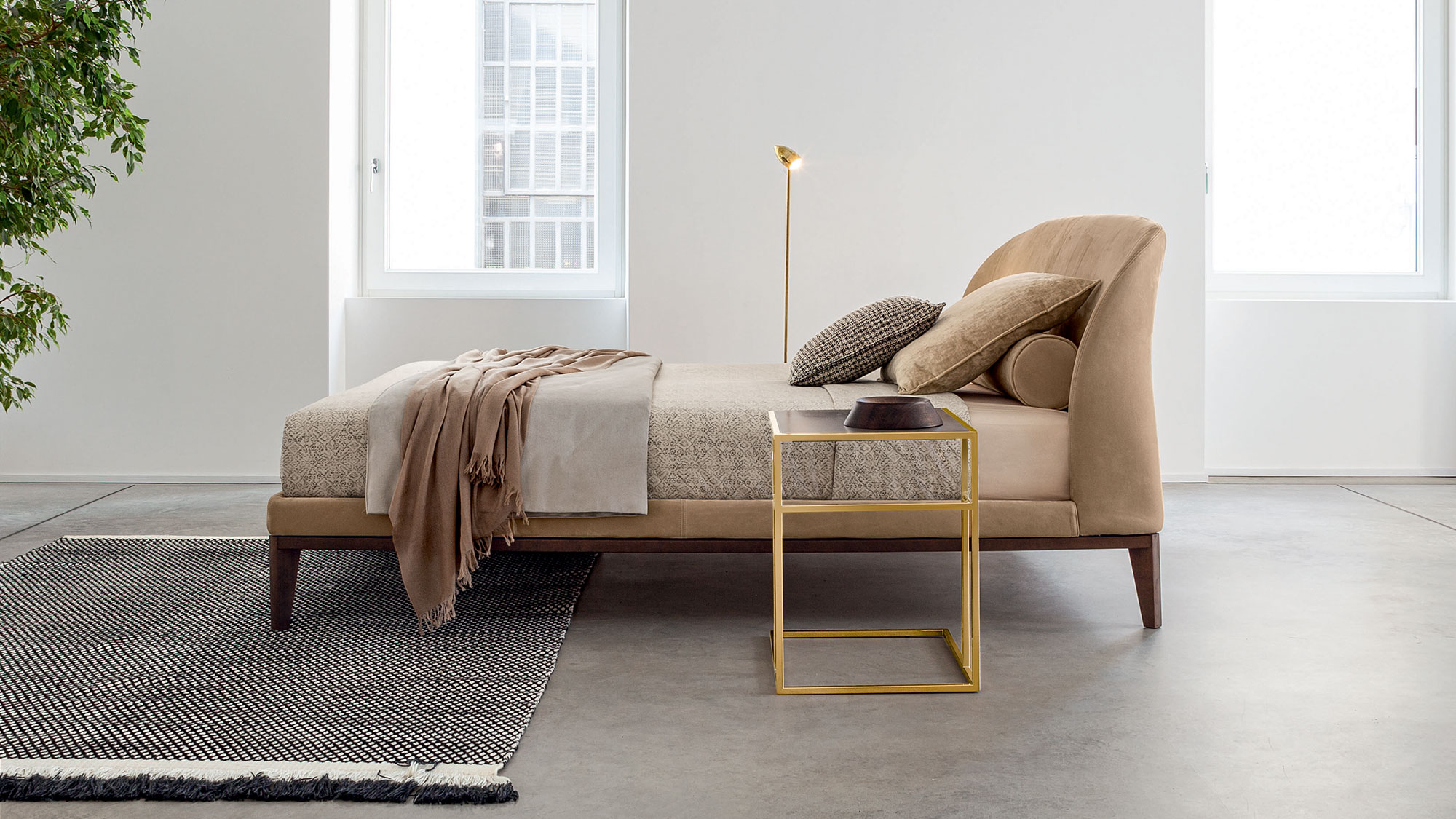 Carnaby Wood
A contemporary restyling of our Carnaby bed.
The low bedstead sits on a stained ash frame that runs around the whole perimeter.
The typical Seventies shape of the gently rounded headboard is given a more up-to-date, cosmopolitan and eye-catching look. 
The suede in a soft, natural colour shifts the emphasis towards Carnaby's original inspiration: Art Deco returning to its usual elegance and sophistication.