In this Twils bedroom, a ray of sunshine streams through the window to illuminate the one place in the home that's designed to provide the ultimate in comfort and well-being. The Opèra bed plays the central role, with its elegant headboard reminiscent of a soft theatre curtain. Natural wood evokes the simplicity and comfort of authentic living.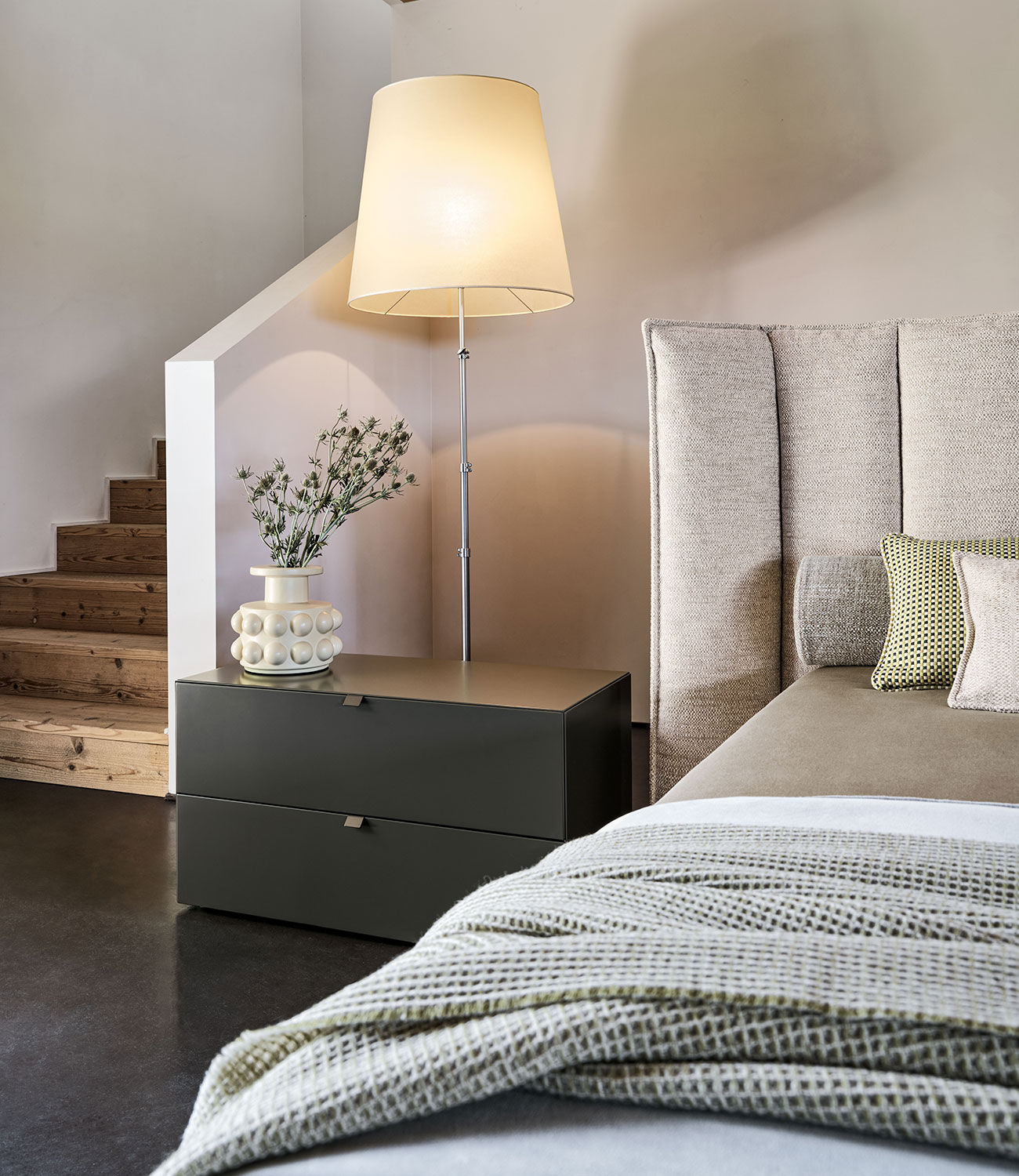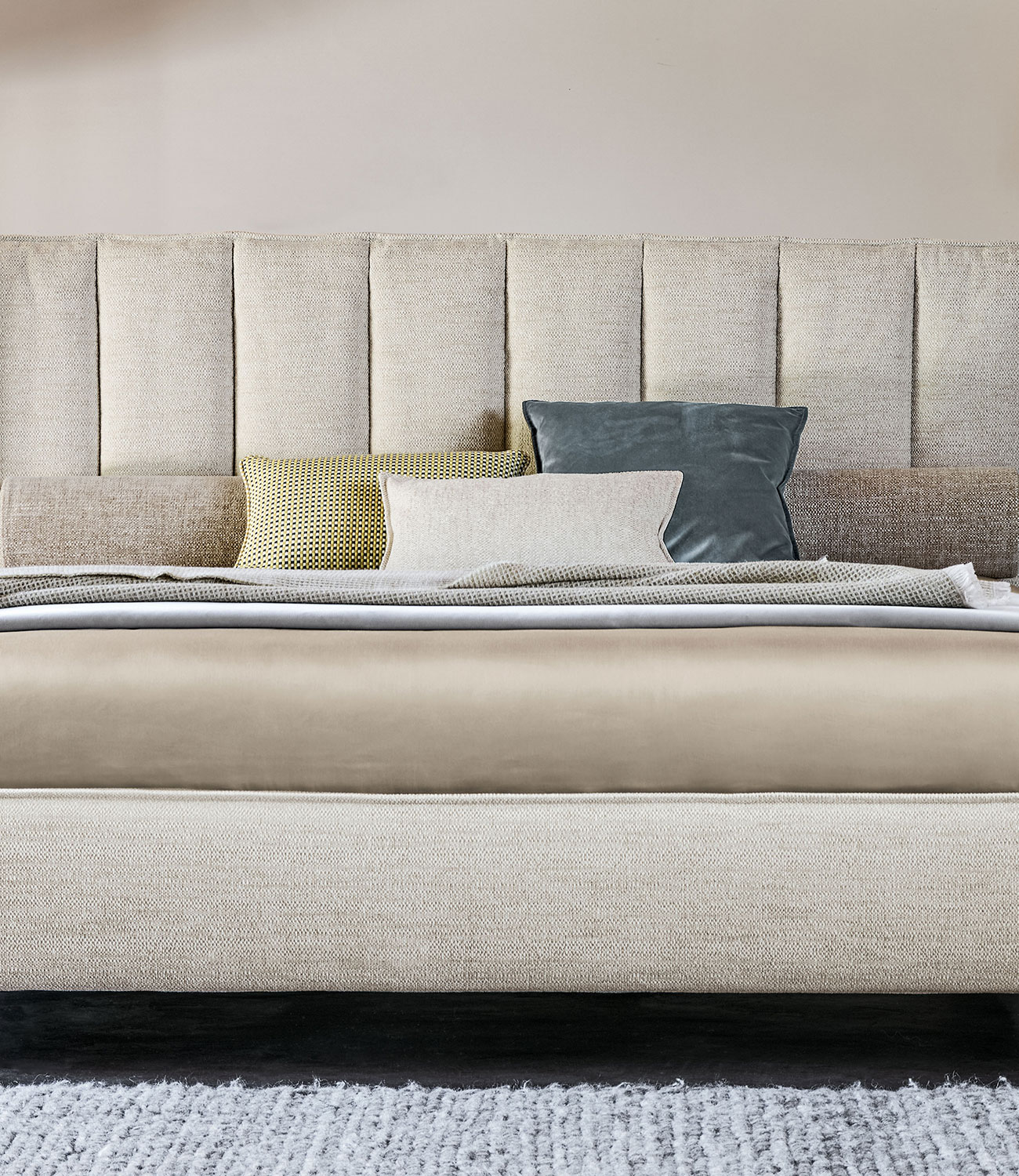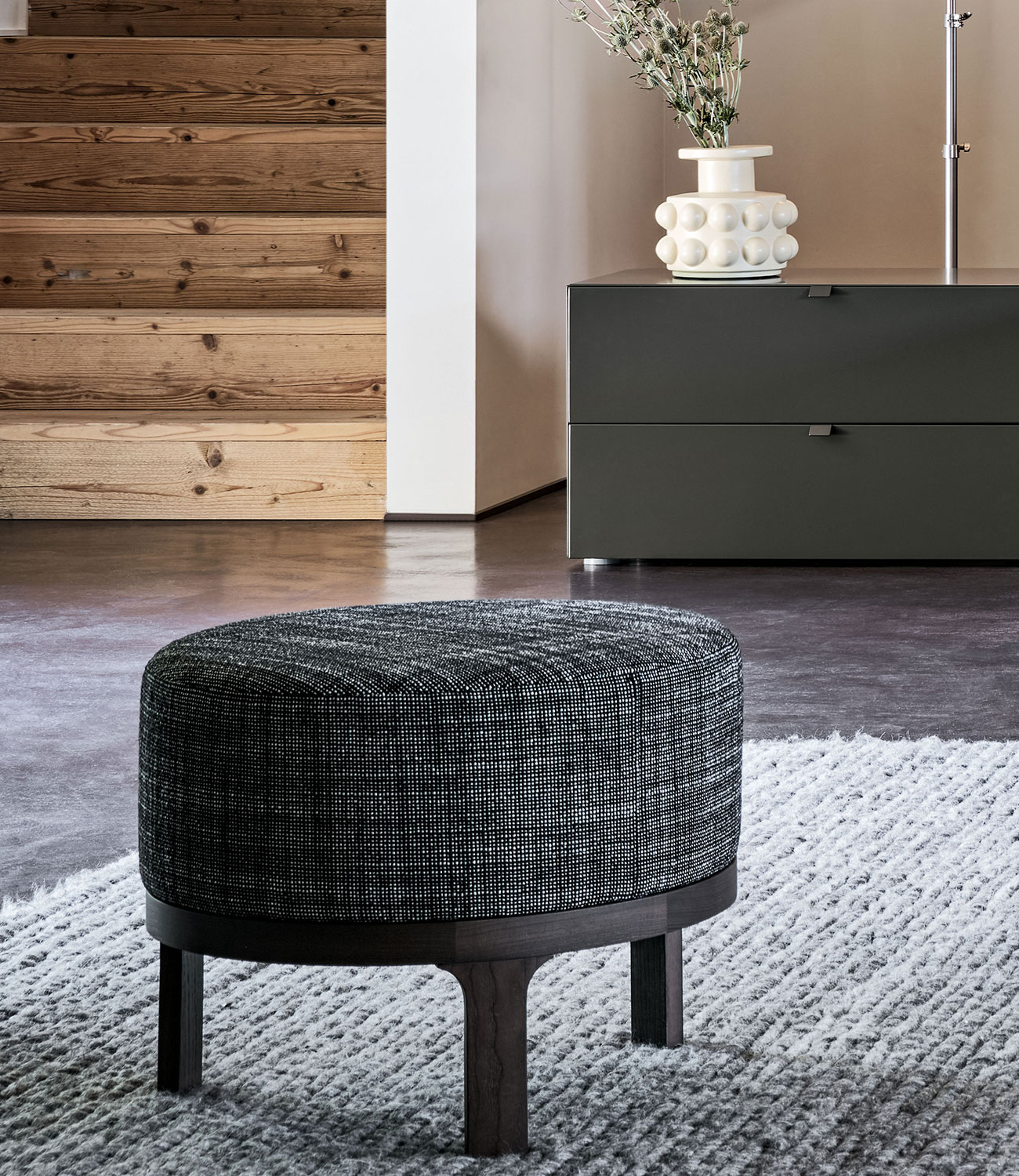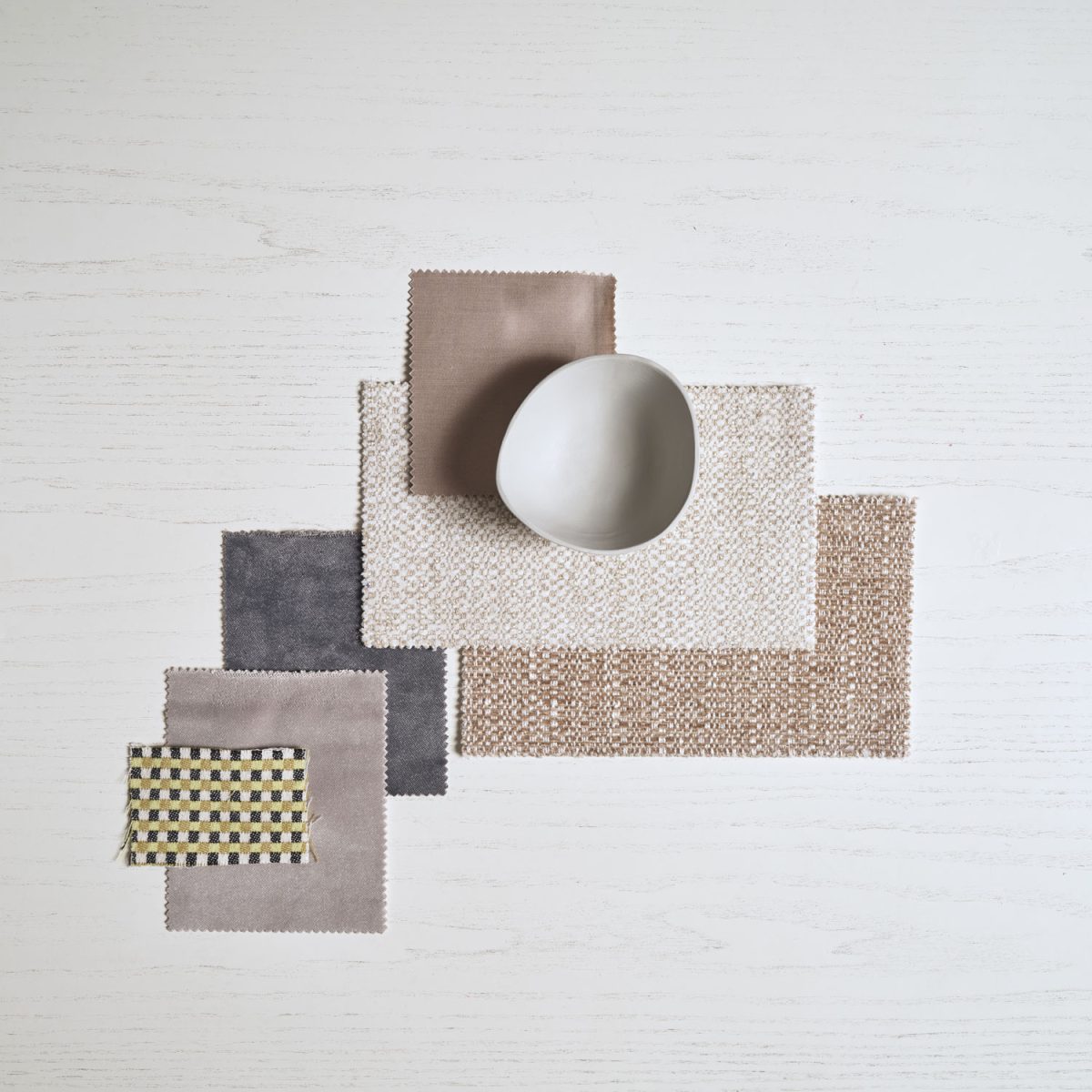 Time seems to slow down in this bedroom, allowing our dreams to take centre stage.
Indoor plants, their green leaves like the brushstrokes of life, accompany us as we return to our roots. Here, the celebration of simple beauty is an invitation to rest and return to one's inner self.
In our most private space, the Opéra bed, with its large headboard, appears to almost welcome us into its warm embrace. The size of the headboard is tempered by the overall lightness of the bed: the base appears to float, the feet are slender and the bedstead uncluttered. The structure's natural colour complements the warm nuances of the linen, with the cotton satin duvet cover taking centre stage.
This is a room of pure indulgence where only the highest quality pillows and bedding will do… Velvet and satin effortlessly harmonising to create a bed of absolute joy and happiness. The matte grey Tetris bedside cabinet and Simplit occasional table complete the bedroom.