In an enchanting hotel at the foot of the Dolomites, the windows gaze out towards mountains as they kiss the sky. Our hands continue to feel the coarse rock of the dolomites as they brush the room's stone finishes, the essence of the trees we just walked through endures in the wooden walls and floors that surround us: the most iconic of natural elements combine in this captivating bedroom.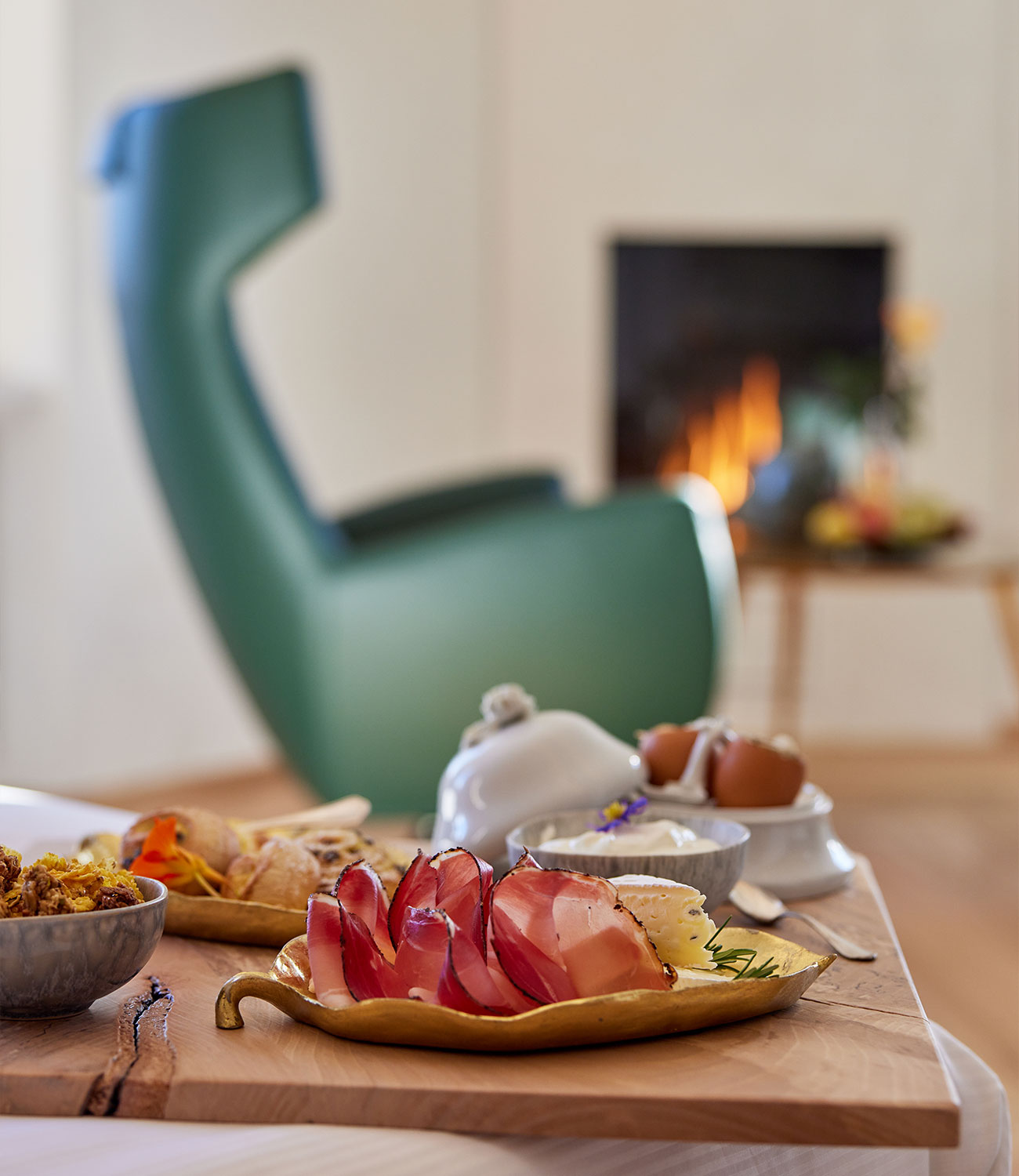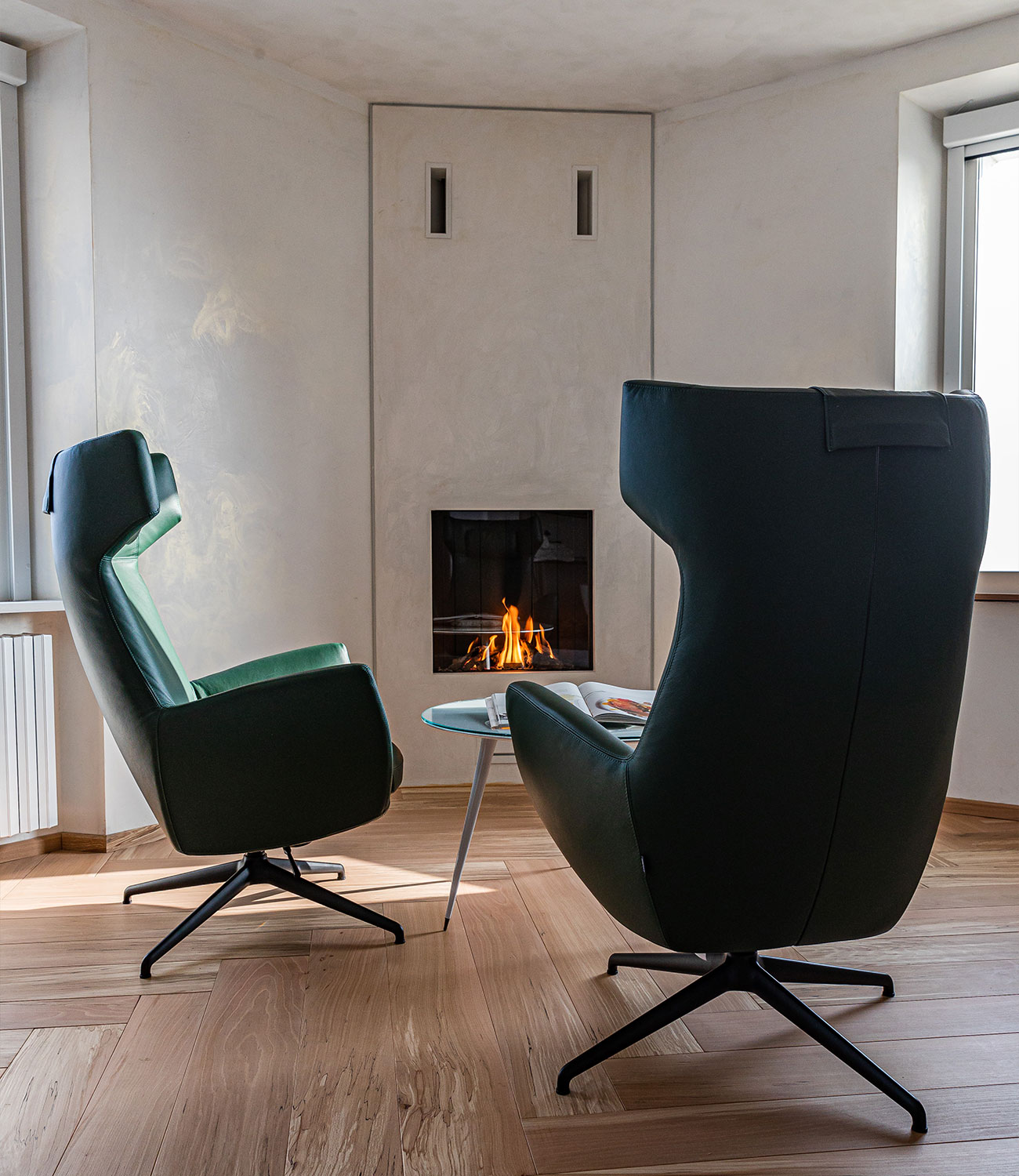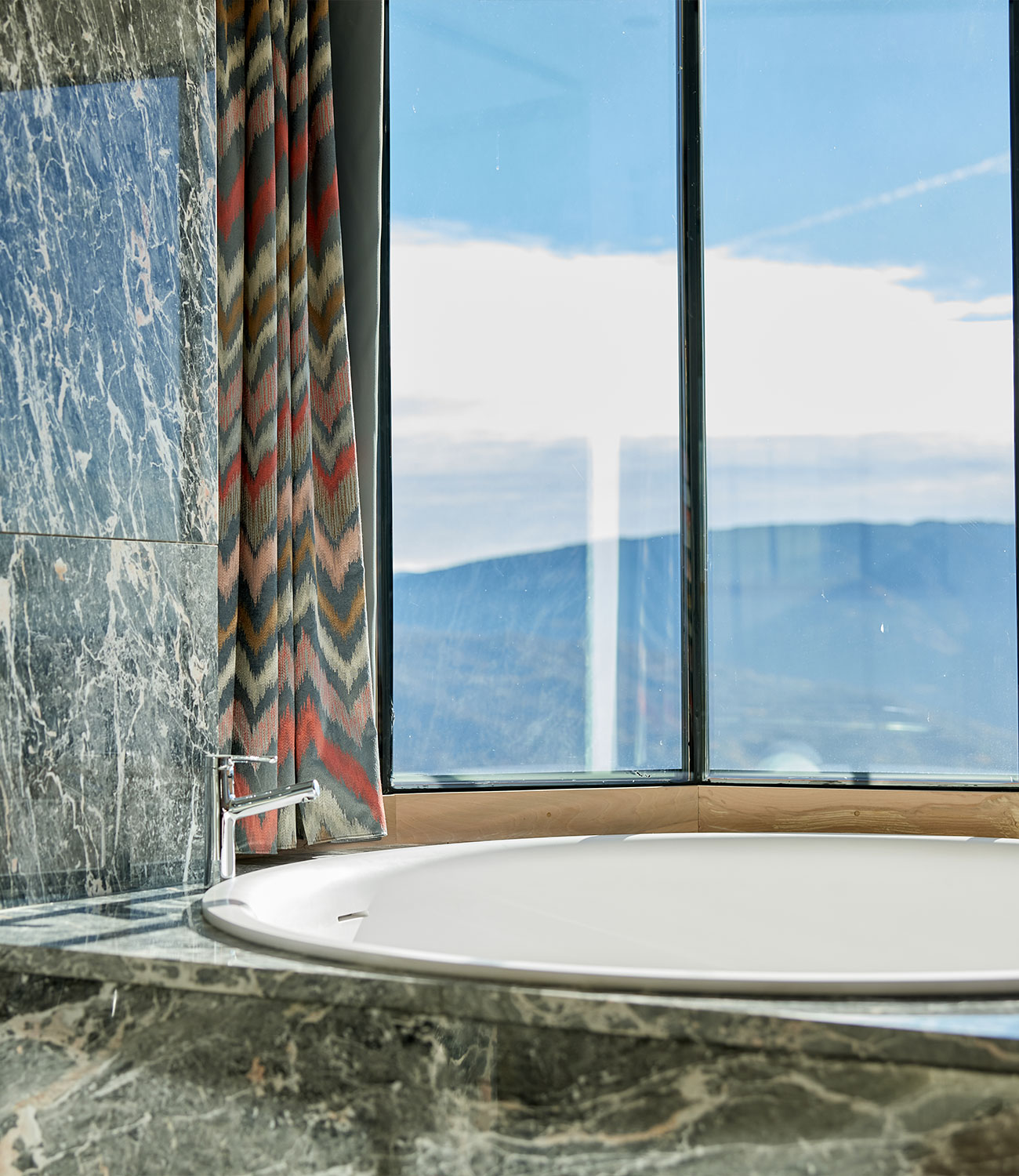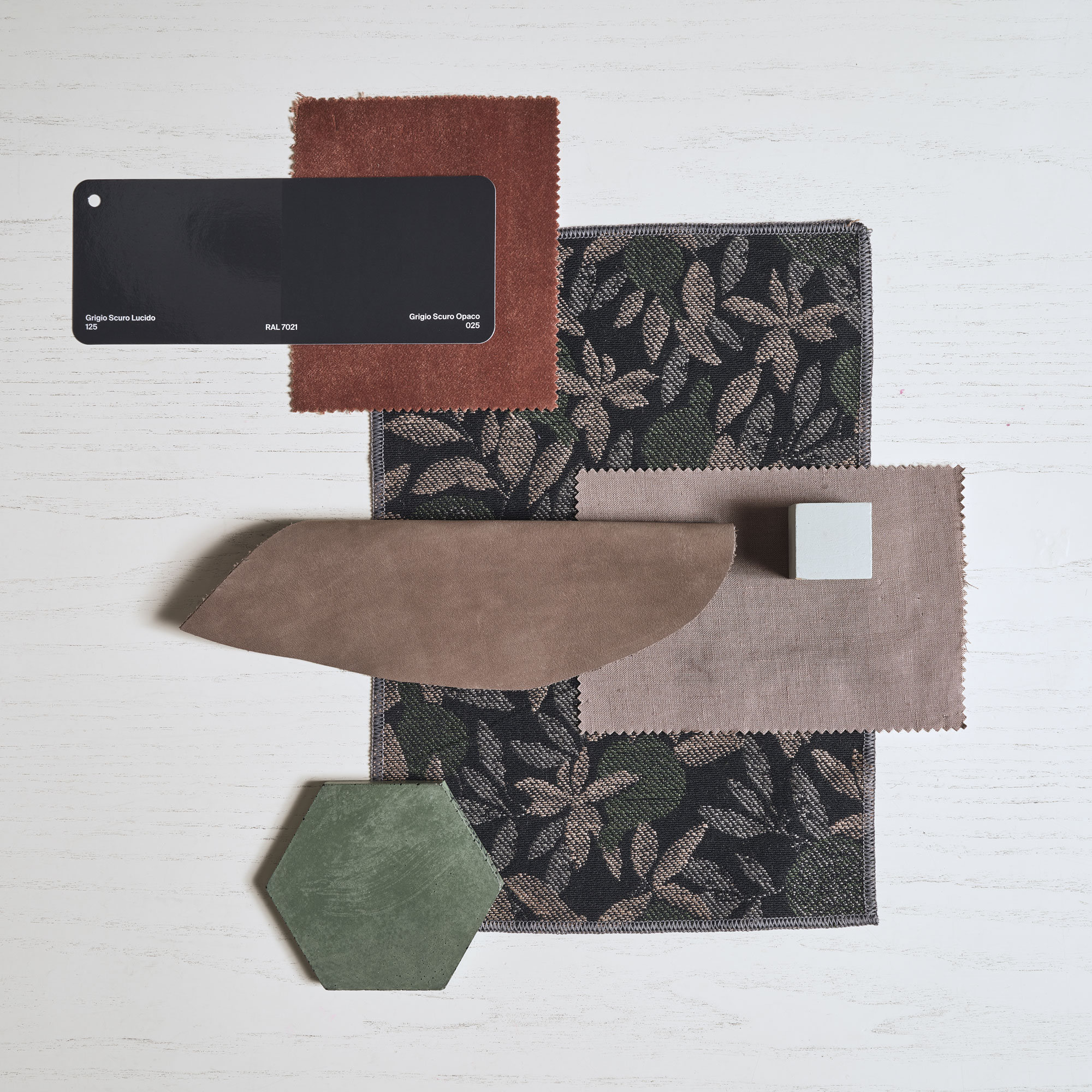 After an afternoon of forest bathing, our senses are awakened by woodland scents and the feelings that only nature can bestow upon us. Now we seek the calmness and comfort of Twils's Tommy double bed or the enveloping snugness of the T-Vision armchair.
Tommy is a luxurious bed of generous forms, customised for this setting with refined leather upholstery to blend harmoniously with the room's natural elements and the stunning surrounding landscape. The linen and other accessories, however, are in pure white to revive the purity of the sensations we experienced during the day.
The T-Vision armchair, also in leather, is a true celebration of Made in Italy comfort. An enveloping seat whose soft lines amplify the feeling of relaxation.