In this Twils designed bedroom, exposed beams recount stories of simplicity and class, of history and nature. The warm wooden floor allows us to walk barefoot on a surface that evokes the stillness of nature. Verdant indoor plants contribute to creating an oasis of calm and well-being, whilst the white walls reflect light like a blank canvas.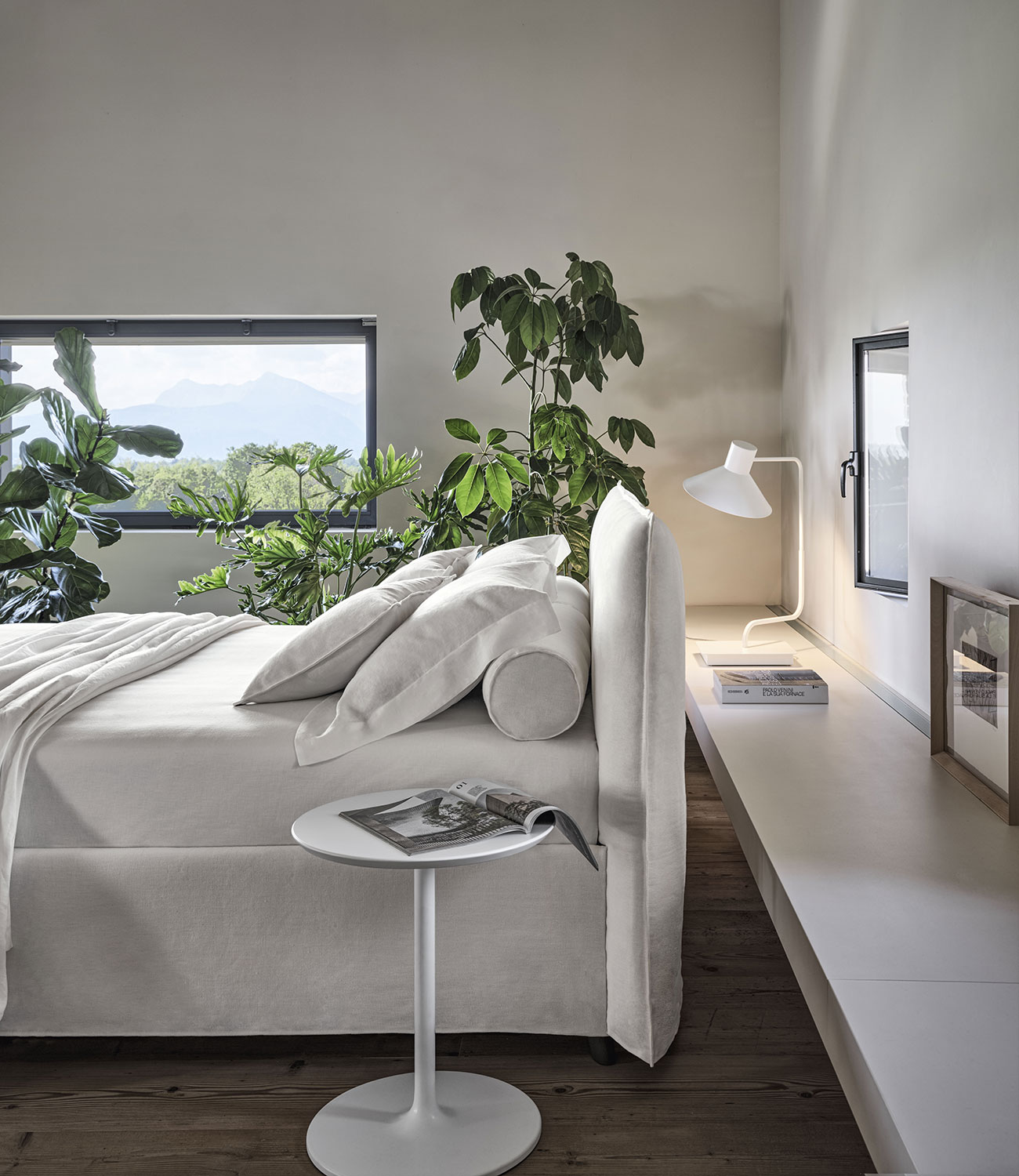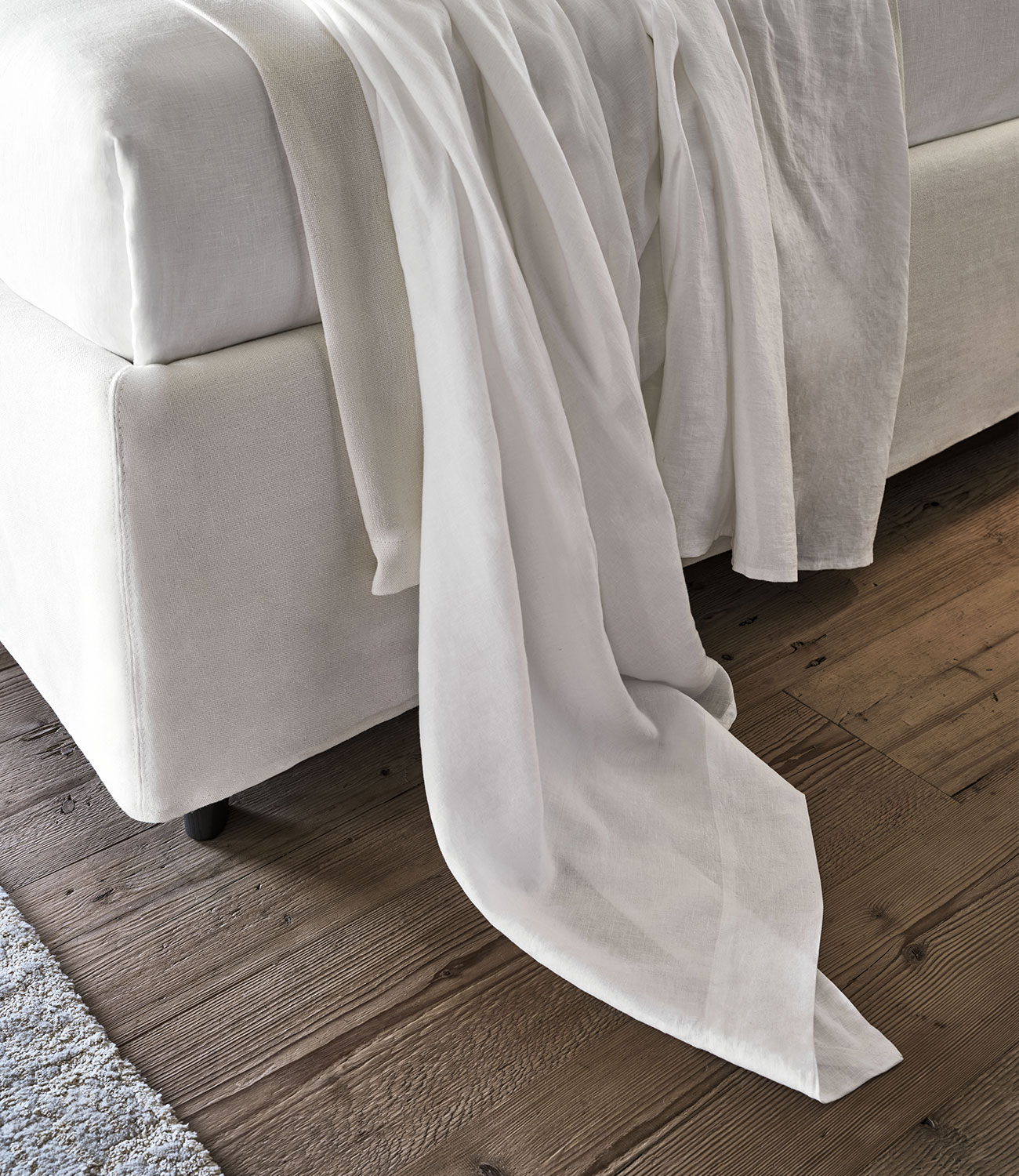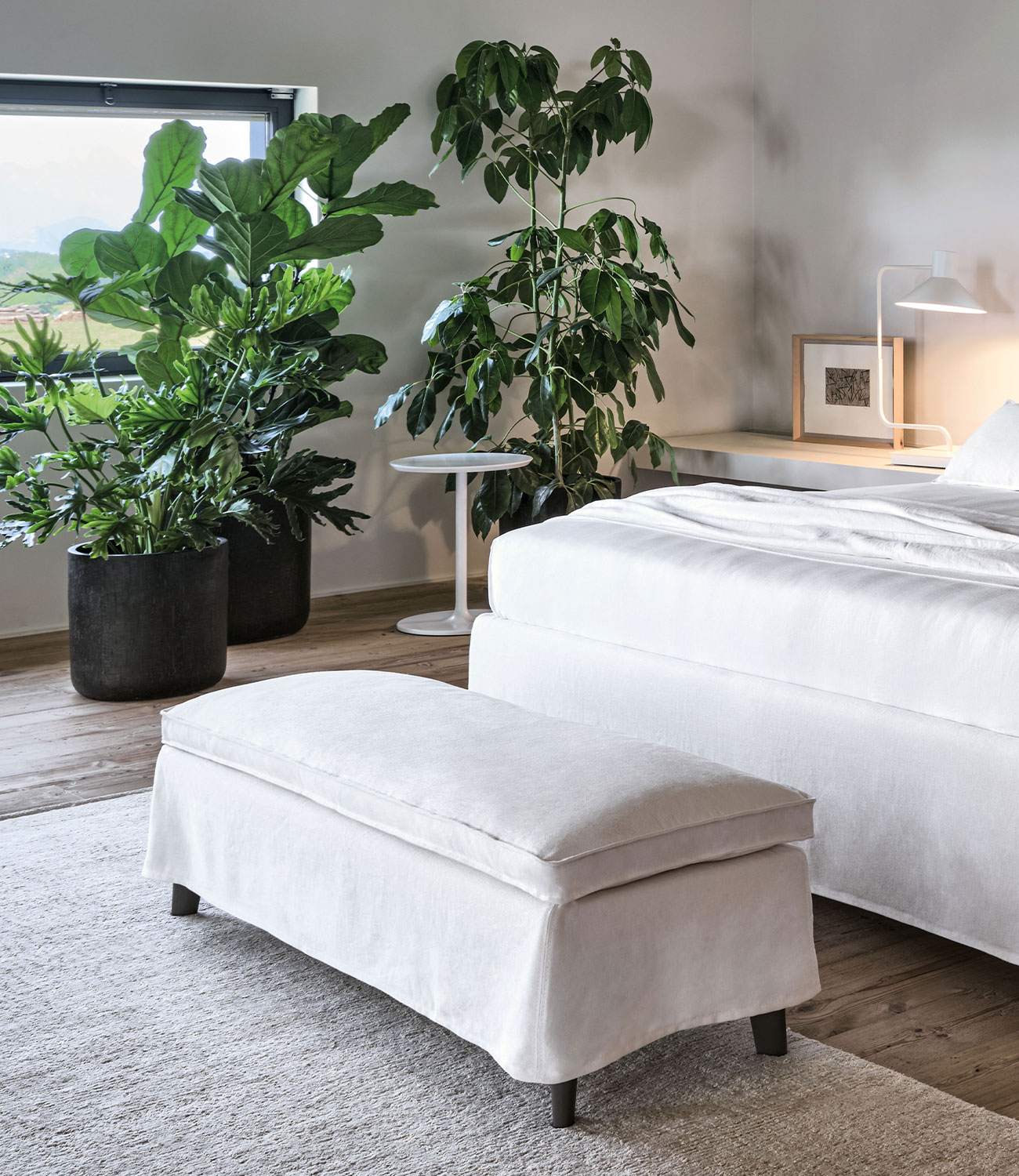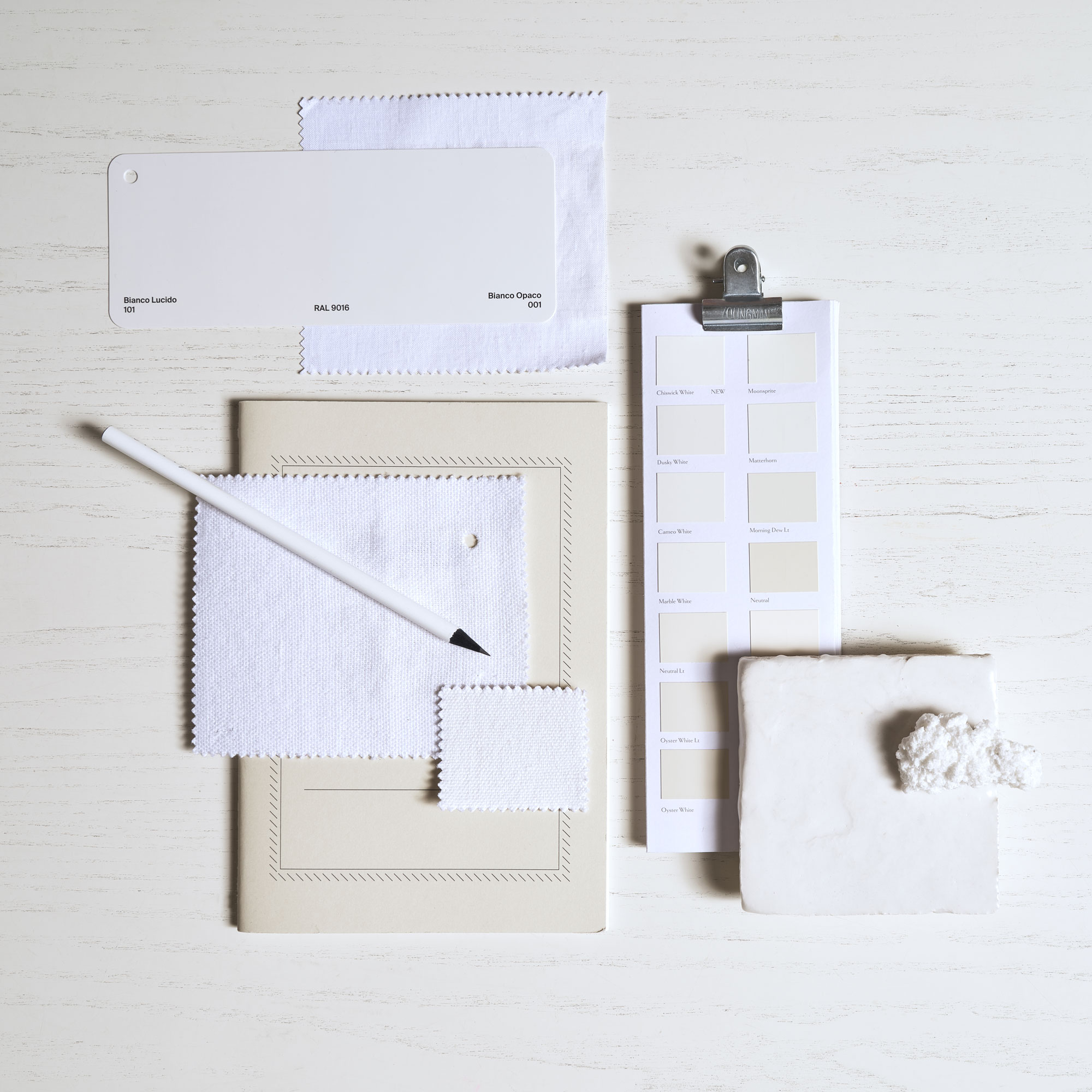 Here the clean lines of the Edo double bed convey the characteristics of classic elegance that make it ideal for any interior design project.
The bedroom furniture, together with the high ceiling, is designed to allow space for both the body and mind to rest and recuperate. Edo, in this total-white version, expresses light and purity: the very essence of the upholstered bed. The natural touch of the linen emphasizes the freshness of a style that combines practicality and taste.
The style of the space is further enhanced, without invading the guest's sense of liberty, by the Simplit occasional table, also