The perfect base for the perfect rest
Box spring beds are beds that have a spring structure instead of the classic slatted bed base. The mattress lies on this base.
Does all this seem too complicated to you?
So, here's our explanation: You've never slept so well! The combination of a pocket spring structure with a second mattress gives you the most heavenly feeling you can imagine!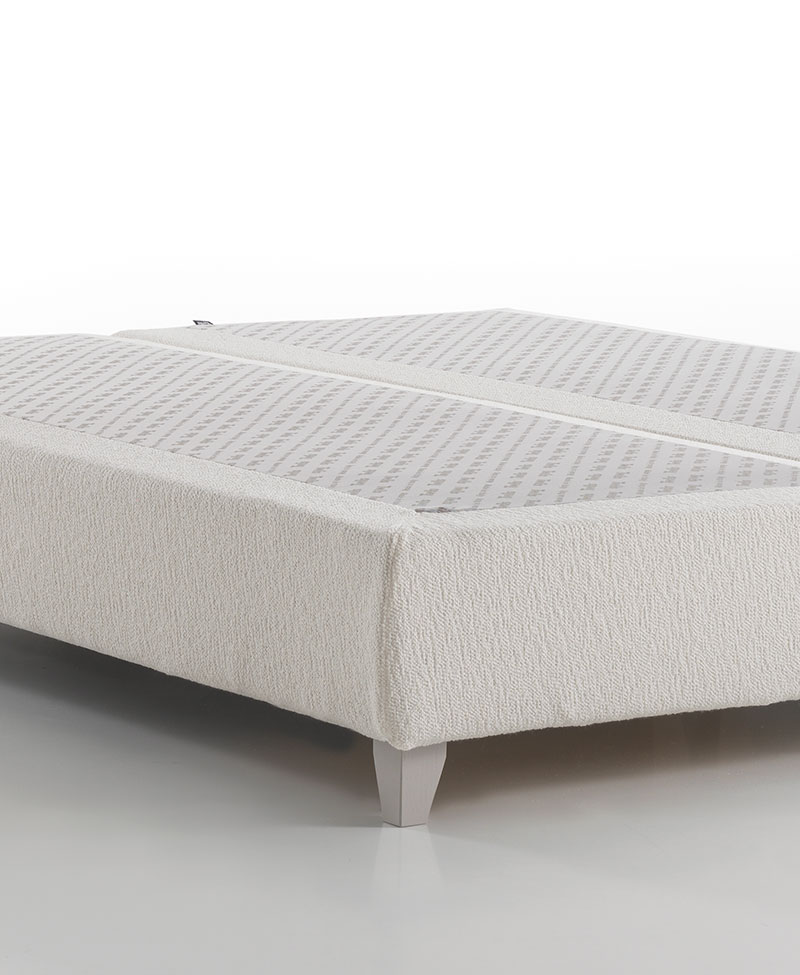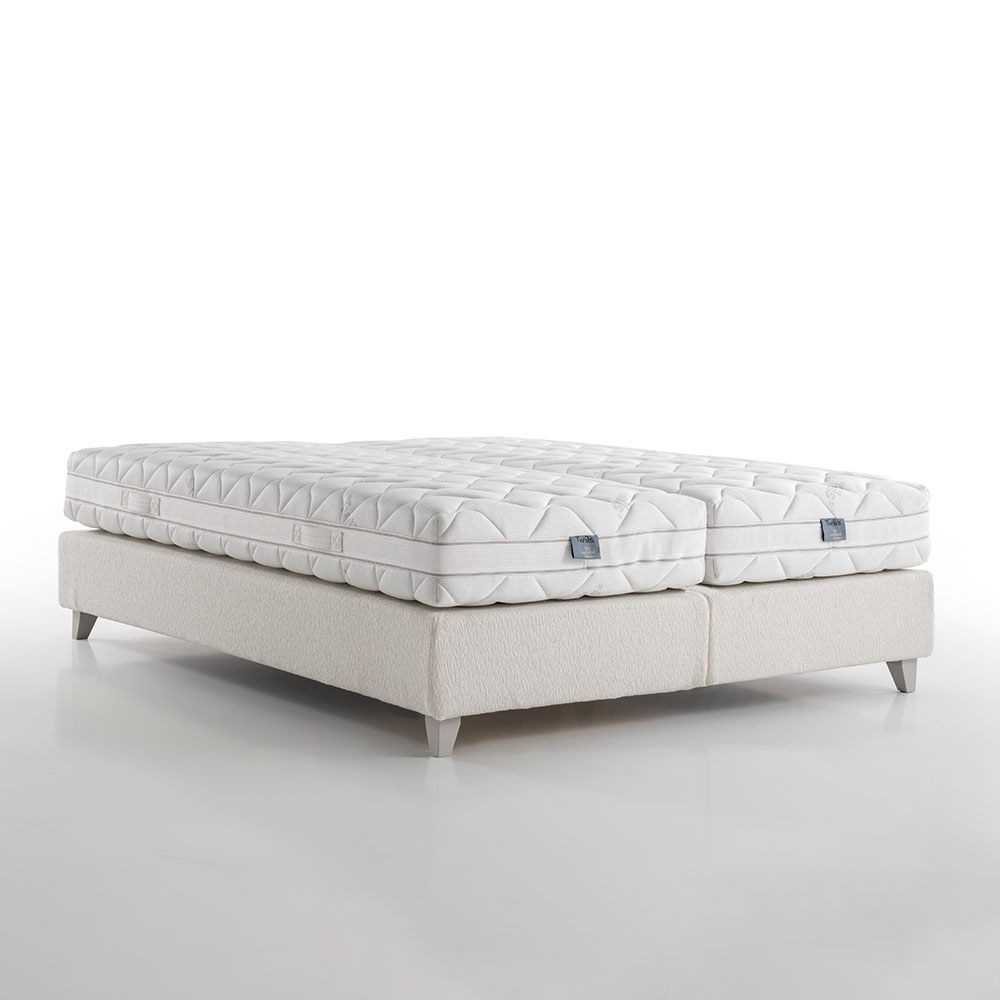 What does box spring bed mean?
A box spring is a bed that offers maximum comfort thanks to the overlapping of different layers of springs. But the name "box spring" refers mainly to the basic support, equipped with pocket springs. The second mattress is placed on it, covered with a topper.
What is the structure of a box spring?
The structure of a box spring bed is a pocket spring mattress on which a second mattress is placed. The support surface is made of 30 mm multilayer wood and 22 mm solid beech with perforations for air circulation. The foam is made of Aquatech with a density of 40. The spring block consists of 400 pocket springs (80×200 cm).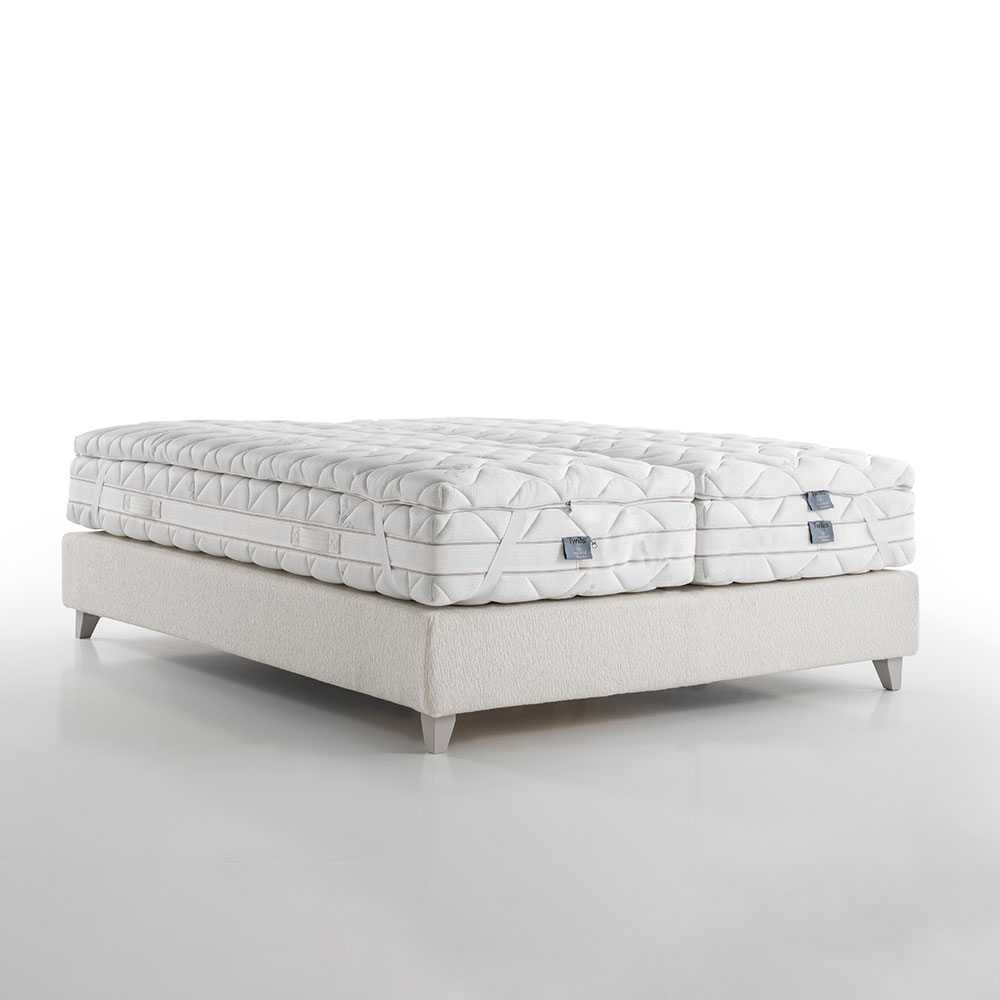 The box spring double bed can also be configured with a one-piece cover, just like the topper can be for a double bed. If the two box springs are not to be used separately, this is the ideal solution.